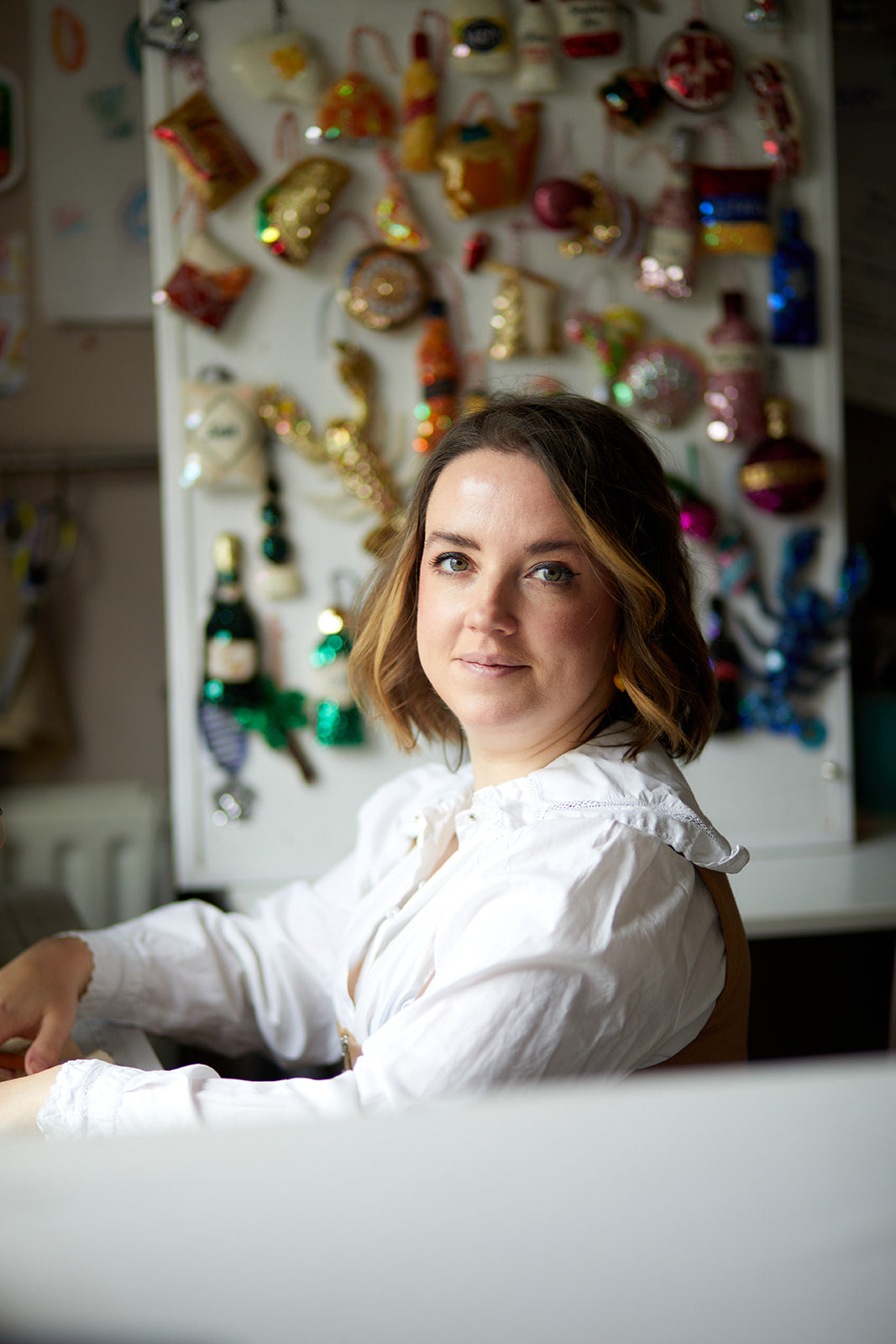 /BACK STORY
Making the Mundane Marvellous one stitch at a time
Kate Gwilliam is the Queen of Sequins, re-creating everyday objects in perfect detail out of embroidered sequins. This can range from the delightful friend Larry the Lobster to a packet of salt. Working entirely by hand and by hand guided machine each piece is a work of art.
Sequins and beads have long been a part of Kate's embroidery practice, even as a child a bit of a magpie, collecting sparkly things from vintage trims and buttons to glassware if it had a hint of sparkle it magically appeared in her collection. This love for sequins continued to inspire Kate at internships working for the likes of Phillipa Lepley, Matthew Williamson and Monsoon, all of whom used sequins and sparkle in truly innovative ways.
Whilst working at a major High Street retailer, the lack of creativity in the design role was becoming draining, as a true hands-on creative Kate needed to get back to making going freelance designing for an embroidery studio to get back to the making that she craved. Freelance life has its ups and downs and one Christmas Kate created some hanging sequin avocados, it was the year of avocado toast taking over the world.  Not really advertising them they sold pretty well. When she sold 5 to one customer in America she quickly realised that this her new path. Soon after, less freelance work was taken on and now she works exclusively on her brand.
Everything that is embroidered comes out of the studio in the U.K. and is made by Kate. Inspiration leaps out from anywhere and everywhere, from Supermarket aisles to vintage caviar tins, if it can be made in sequins that people will find joyful, humorous and bring back memories, it is almost certainly in the collection. Kate does have help with the lovely #mumtern who helps to fulfil Christmas demand, without her the sequin dream would come to an abrupt halt!
Kate has been featured in Marie Claire, Mollie Makes and Cross Stitcher Magazine and created a sell-out embroidery kit during lock down that sold out 3 times.
Kate likes gin, wine and collecting all sorts of things, currently antique and vintage books on embroidery and nature. When she isn't sewing or collecting she can be found playing a game of scrabble.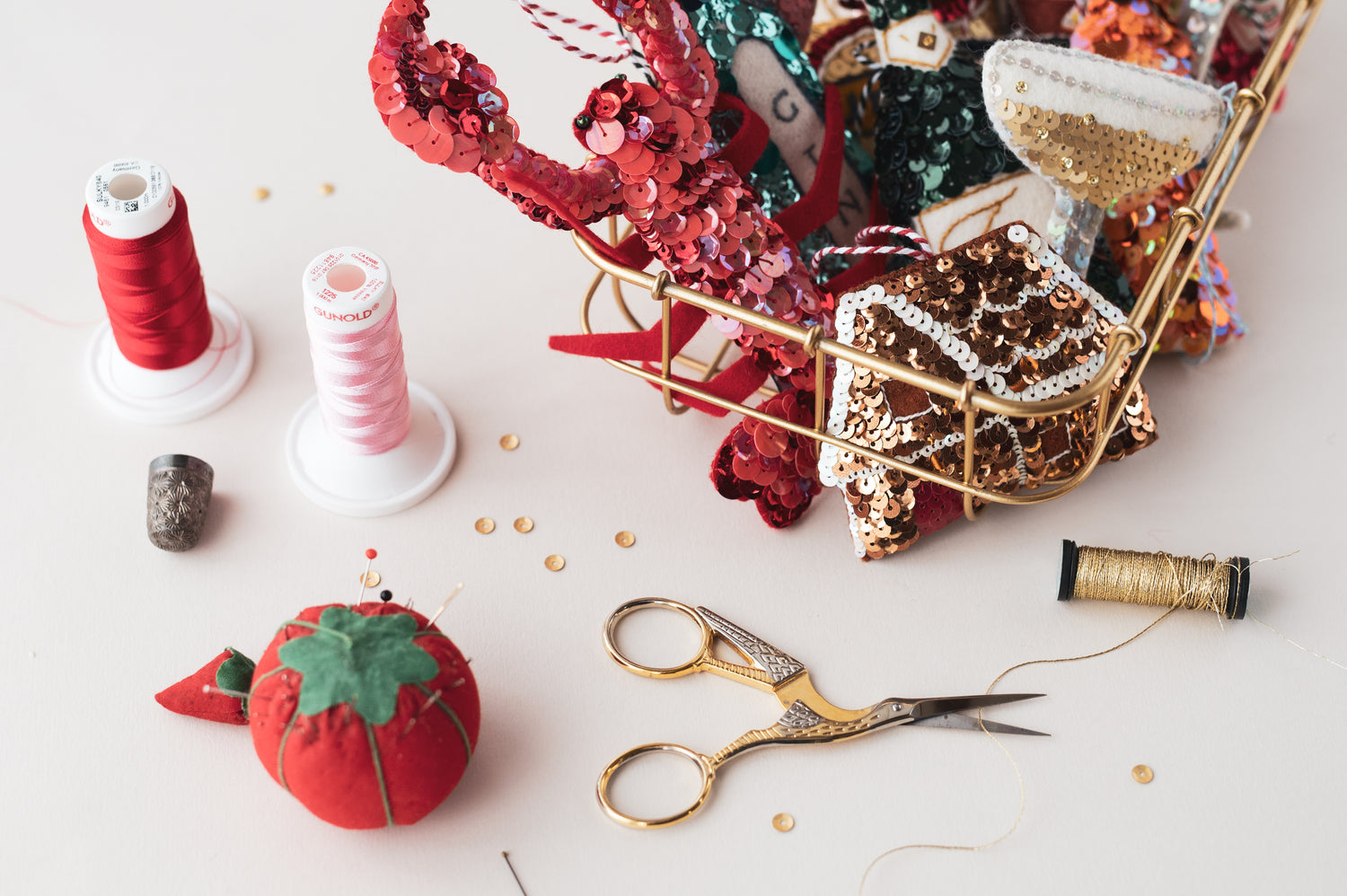 /SPARKLES
With her own impressive collection of sequins, threads and fabrics, Kate is always looking for ways to be more sustainable. From finding a sequin supplier that uses recycled PET for the manufacturing process to natural wool felt.  She hopes that eventually she will be able to use sustainable sequins in all of her products.
All of her work is designed to become heirloom pieces to last for generations.
When looking after your order check out the Care & love page for tips to keep all your sparkles shining for longer.

All come in a dark grey gift box with embossed label closure and a note from me. If you would like a gift note please add this at the checkout All packaging can be recycled or reused!